Accountant vacancies in Indian Institute of Technology Delhi (IIT Delhi)
Qualification :
1. Post Graduate Degree in Finance/ Account or equivalent degree from a recognized University/ Institution.
2. Minimum working experience of 3 years in related areas like Fund Management, Finance, Accounts, Budget and Audit in Autonomous Organizations, Research & Development Organization / Universities / Industries/ Government Public sector Undertakings, etc.
Shall have appreciable knowledge of execution and evaluation of financial projects/ working of autonomous bodies, procedural and legal knowledge including Government Guidelines.
The incumbent is desired to be well conversant with government functioning.
3. Having proficiency in operating Tally, MS Office packages and Operating Systems.
No. of Post : 01
Consolidated Salary : Rs.30000 to 35000 per month
Age : 35 Yrs
Hiring Process : Written-test, Face to Face Interview
Job Role : Accountant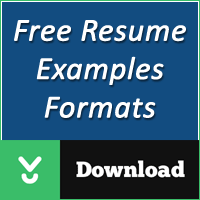 Candidate Profile
1. Post Graduate Degree in Finance/ Account or equivalent degree from a recognized University/ Institution.
2. Minimum working experience of 3 years in related areas like Fund Management, Finance, Accounts, Budget and Audit in Autonomous Organizations, Research & Development Organization / Universities / Industries/ Government Public sector Undertakings, etc.
Shall have appreciable knowledge of execution and evaluation of financial projects/ working of autonomous bodies, procedural and legal knowledge including Government Guidelines.
The incumbent is desired to be well conversant with government functioning.
3. Having proficiency in operating Tally, MS Office packages and Operating Systems.
Looking for M.Com graduates profile.