Greetings from cyberThink.
CyberThink InfoTech Pvt. Ltd. is a medium-d; Ahmedabad based IT BPO, with 19 years of successful operations. It is affiliated with cyberThink, Inc., based in USA, which provides staffing solutions to Fortune 500 companies. We are looking to expand our well established nightshift BPO team. We have urgent multiple openings for experienced US Recruiters - IT & NON-IT at our Ahmedabad, Vadodara and Bangalore office.
***Candidates who are Interested to work in Night Shift apply ***
***Interviews are immediate***
Required Skills/Experience:
*Fair understanding of US Staffing industry and latest trends and technologies.
*Must have good knowledge on US Tax Terms: C2C, 1099, W2.
*Experience of hiring candidates on OPT/CPT, GC, US Citizen, H1B, EAD, TN visa.
*Sourcing through database, networking and Internet job portals like Dice, Monster & Career Builder.
*Candidates having experience in recruiting for various client industry/sector for IT and NON-IT requirements.
*Responsible for screening candidates to ensure their qualifications meet open positions. Conduct skills testing, interviews, and reference checks. Negotiating & finalizing salary, pay rate.
*Ability to work under pressure and to achieve / set goals and deadlines with minimal supervision.
*Should be able to work on multiple positions at any given date and be able to prioritize work.
*Good interpersonal skills and proven ability to negotiate and communicate effectively within the team and with senior management.
*Dynamic, responsive communicator with excellent written, verbal & presentation skills.
*Self- motivated team player and results-oriented Individual. *Self-disciplined with a positive attitude.
*Aggressive, go-getter with excellent rapport building skills. *Ability to handle Team and Account management responsibilities.
*Willing to work in night shifts 7.00 PM to 5.00 AM (IST).
If you have what is desired with willingness to go extra mile and Ambition to grow, we will offer excellent compensation package. The candidates should be fluent in English and Internet and willing to work nights.
These positions may offer work related travel opportunity to USA.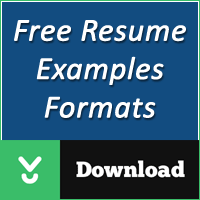 Qualities Needed for This Jobs
Us Recruiter, Us It Recruiter, Us Staffing, Technical Recruiter, W2, 1099, Corporate Corp, Us Recruitment, Recruitment, Hiring, Staffing, It Staffing, It Recruiter, Talent Acquisition, Resourcing
Candidate Profile
Hiring Us It Recruiters
Looking for Any Graduate / Post Graduate graduates profile.