Candidates should have contacts in the industry they are coming from.This is an essential criteria. They should know the decision makers/procurement officers in various companies.

Job Description:

find the below job description for Marketing Manager (Field + Office): FEMALE/ MALE
€Develops and executes marketing plans and programs, both short and long range, to ensure the profit growth and expansion of company products and/or services.
€Coordinates the involvement of company personnel, including support, service, and management resources, to meet partner performance objectives and partners€™ expectations.
€Establishes productive, professional relationships with key personnel in assigned accounts.
€Actively participant in to generate leads and client meeting at location
€Responsible for developing opportunities with new clients.
€Give presentations and offer innovative solutions. Submit quotations, negotiate and close the sale.
€Identify business opportunities by identifying prospects and evaluating their positioning.
€Prospect relentlessly to build pipeline and build strong personal relationships with prospects.
€Manage end-to-end client relationship including pitching, negotiation, contracting, result tracking and troubleshooting.
€Seek out opportunities to be a leader and do everything that can help the company achieve its larger objective.
€Will be reporting to the Director.
Minimum Qualification: MBA in Marketing
Years of Experience: 3 - 5





Location of choice is Andheri, Mumbai or a location that is close to client site, meaning that the candidate is located near to the required industries. In that case, no relocation is required.





The company is USA based & extremely genuine and extraordinary for the sales commissions it offers in addition to a very rewarding scheme which will be included in the offer letter; Base Salary plus Unlimited Commissions with no upper limit or cap.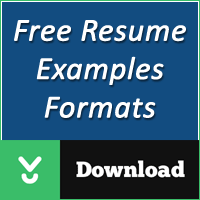 Qualities Needed for This Jobs
Marketing, Steel, Forging, Relationship, Sales, Bd, Selling, Business Development, Accounts, Mbs, Performance
Candidate Profile
An Opportunity For Steel & Forging Business Development/ Marketing Manager With Contacts And At Least 3 Years Experience In The Domain With Fixed Salary And Unlimited Commission & The Possibility Of Staying In Same Location Near Clients.
Looking for Mba graduates profile.