1.Marketing knowhow in the field of pre engineered buildings and pre fabricated structures like portable cabins.
2.Coordination between the company and the client
3.Technical knowledge in the infrastructure field
4.Good sales and communication skills
5.Great communication and convincing skills
6.Attending architects and interior designers for generating business prospects.
7.Follow up with the customers for sales and also with the vendors.
8.Coordinating with the accounts team to maintain the monthly reports of sales.
9.Preparing and follows up on any sales quotations made for clients, negotiating terms with the client at a cost best suited for them.
10.Making quotations and mailing them to clients - PREFAB, PEB , SOLAR STRUCTURES
11.Promoting our product. (PREFAB, PEB , SOLAR STRUCTURES)
12.Developing the Business from the Existing Customers and generating new Customers.
13.Market research
14.Handle Presentations, Product demos and interaction with all key people and convince them implicitly, closing the case keeping all the major aspects in front and increased sales growth€
15.Observing Competitor Activities with respect to New Product Launch, Pricing and Involvement with Influencers in Projects.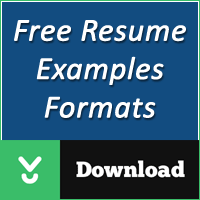 Qualities Needed for This Jobs
Sales, Promotional Activities, Marketing, Business Development, Market Development, Industry Experience, Pre Engineering Structure, Solar Infrastructure, Fabricated Solar
Candidate Profile
: One Of The Pre-engineering Structure And Solar Infrastructure Company And Epc Solution In Solar Power, Fabricated Solar, Control Rooms, Telecom, High Rise Steel Structure Etc. €excellent Customer Service And Communication Skills, Both Verbal And W
Looking for Any Graduate,b.b.a,b.e/b.tech,mba graduates profile.