€Implement strategic hiring procedures and improve upon recruitment measures.
€Ensure current staff numbers are sufficient and appropriately distributed.
€Engage in effective recruitment methods to determine useful applicant markets.
€Work within predefined recruitment processes while monitoring that process to identify, recommend areas, improve and to ensure best practices at all times.
€Process and track applicant job submissions.
€Manage recruitment databases refer qualified and selected applicants to specific teams for further interviews.
€Set clear goals and benchmarks for the recruitment team.
€Train and supervise recruiters in correct company processes.
€Encourage open lines of communication between yourself and the recruiting team.
€Conduct frequent performance reviews for recruiters.
€Utilize Applicant Tracking System.
€Use detailed screening and selection criteria to identify qualified candidates and determine the relevant strength of the candidates in the pool.
€Participate in meetings at the direction of the Team Leaders.
€Be accountable for keeping the Applicant Tracking System (ATS) accurately updated at all times.
€Develops candidate interest for available positions coordinating with the Marketing team.
€Exp in Recruiting Citizens, Green Cards, EADs, OPT, H1B, TN Visa Holders on all the tax term W2, 1099, Corp to Corp.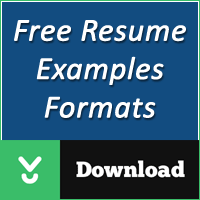 Qualities Needed for This Jobs
Us Staffing, W2, 1099, Us It Recruiter, Corp To Corp, C2c, Us Recruitment, Usit Recruitment, Recruiting Manager
Candidate Profile
Implement Strategic Hiring Procedures And Improve Upon Recruitment Measures, Process And Track Applicant Job Submissions, Train And Supervise Recruiters As Per Company Processes, Hands On End To End Us It Recruitment Cycle, Handling Clients & Team.
Looking for Any Graduate graduates profile.