For reputed NGO/ Foundation deals into large-scale change in Govt. Primary/ Elementary Educational Projects
Opening For: Program Leader-Operations [NGO/ Foundation]
Location:
Jhunjhunu/ Jaisalmer (Rajasthan)
Narmada/ Bardoli (Gujarat)


Salary: 3 6 LPA [As per expertise]

Primary Responsibilities:-
Co-create the strategy for effective implementation of the district education transformation roadmap with the district collector.
Support district collector, district magistrate, elected representatives and their teams in planning and prioritizing interventions to meet the district education transformation roadmap objectives.
Lead the district level PMU to track progress on the district education transformation roadmap.
Manage outcomes of own team to ensure effective implementation of tools designed to drive outcomes of the district education transformation roadmap.
Synthe insights and reports from program intervention, while working with internal teams and district officials to support program implementation and new product development.

Key Skills:
Change Management: Experience of managing program transformation, new project/product implementation within the organization as well as with external clients/stakeholders
Performance Management: Proven track record of managing and building high performing teams.
Facilitation: Expertise in identifying and analyzing the training need of a group, and facilitating learning workshops.
Collaboration: Affinity to working with cross-functional groups, while balancing project and organizational priorities.
Stakeholder management: Capability to build and manage networks with Panchayat or Block level or officials of similar cadre in a District
Tolerance for Ambiguity: Readiness to learn, un-learn and re-learn. Comfort with working on solving highly complex problems. Adaptability to a dynamic work environment
To Do's:
-Program Implementation
-Design roadmap structure to execute/ implement capacity building workshops
-Liaisioning with Govt. & stakeholders
-Monitoring & Evaluation of Programs
Note: Candidates matching above criteria from Social/ Rural/ NGO/ Foundation sector needs to Apply only.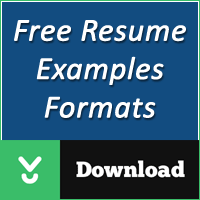 Qualities Needed for This Jobs
Monitoring Evaluation Officer, Ngo Social Services, Ngo Management, Msw, Program Coordinator
Candidate Profile
Looking Min. 4 Years Of Experienced "social Works/ Rural Management Graduates" For Reputed Ngo/foundation Deals Into Education Leadership Project
Looking for Any Graduate / Post Graduate graduates profile.