Religare Health Insurance Company Limited
Job Description
Position- Branch manager/Branch Head
Function- Sales for agency channel
Mentor (Branch Head / Associate Circle Head)
Location-Boriwali
Qualification: Any Graduate minimum
Objective: Providing support to branch profitability by selling Insurance products through agency acquisition channels in the catchment area.
Key job responsibilities:
1) Quality acquisition of Life insurance policies for Resident/Non-resident Indian.
2) Ensure quality sourcing of new customer to sell different life insurance products etc.
3)Team handling of Sales Managers and Advisers
5) Ensure quality customer service is delivered.
6) Meeting productivity norms as defined through support of channels & own efforts.
7) Strictly adhere & maintain KYC norms compliance.
8) Adhere the norms, regulation & practices of banks religiously.
Other details
Department:Sales / BD
Industry:Insurance
Skills:selling,support,compliance,sales,graduate,sourcing,norms,quality,insurance,acquisition
Other Skills:customer,life,service
"
Regard ,
Dilip P Ashar
Team Ideal
Email: dilip@teamideal.co.in or dilipashar@gmail.com
contact Number: 8828859919/9029926998
"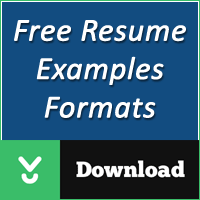 Qualities Needed for This Jobs
Branch Manager/branch Head
Candidate Profile
,quality Acquisition Of Life Insurance Policies For Resident/non-resident Indian. , Ensure Quality Sourcing Of New Customer To Sell Different Life Insurance Products Etc.,team Handling Of Sales Managers And Advisers,ensure Quality Customer
Looking for Any Graduate graduates profile.