- Full execution of the IT recruitment process (including job posting, phone interviewing, job interviewing, regular communication with candidates)
- Confirming placement through proper screening, regular follow-up and good relationship with the candidates.
- Ability to work with normal sourcing avenues such as Job Portals, Social Networking, References, Head Hunting etc as well as to Innovate new recruiting techniques.
- Excellent Understanding of domain / industry from a recruiter standpoint.
- Excellent interpersonal skills with good written and verbal communication.

About us

*Provide Talent Search & Recruitment Services across level, specific team to work on Leadership hiring
*Founded in 2007; 4 offices in Pune
*Industry working in: Banking, Insurance, IT, Manufacturing, Engineering, Automobile, EPC, Oil & gas, Healthcare/Pharma
*Functional practice: Sales / Business development / operations / Software developer / Testers / programmers / Audit / Purchase / Quality / Finance etc
*Level: Front line, middle level, senior management
*Our Clients: MNCs, top level company as well as middle level companies

We take pride in our expertise to understand and close positions in our focus areas.
We work on various niche and upcoming domains hence provide excellent learning opportunity.

Work Culture :

*We are client focused and performance oriented team
*We give our employees the Liberty to take up the task and design their work the way they want to. Management team will always be there to Guide you through.
Kindly share this mail with your friends and colleague to apply for this requirement.
Contact Person - Vartika
Call -7888098747





Process to apply:
Kindly share your updated CV.. Apply Now
Shortlisted candidates will get a call from our HR Team
You will be getting the F2F Schedule from the HR
Then if you get selected you will receive an offer within 2 days

--
Regards,

Vartika
HR Team
APPLY NOW !!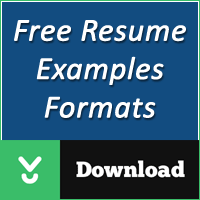 Qualities Needed for This Jobs
Hr, Human Resource, Recruitment, Mba, Pgdm, Msw, Mba Fresher, Mba Marketing, Fresher, Trainee, Walk - In, Walkin, Executive, Recruiter , Technical Recruiter, Hr Recruitment, Recruitment Executive, Non It Recruiter, It Recruiter, It Recruitment, Information Technology, It
Candidate Profile
We Are Looking To Hire Self Motivated Professionals With Strong Interest And Passion For Recruitment. Get A Chance To Earn Good Incentives Other Than Salary!! Apply Now!!!
Looking for Any Graduate,mba,pgdm graduates profile.