Curator in Museum Department (Code No. 2129) job opportunities in Tamil Nadu Public Service Commission
Qualification : (as on 24.01.2019)Applicants should possess the following or its equivalent qualification: A Masters or Honours degree in Zoology or Botany or Geology or Anthropology or Indian Archaeology or Sanskrit or History.
Note: (i) The educational qualification prescribed for this post should have been obtained by passing the required qualification in the order of studies viz. 10th + HSC/Diploma + U.G. degree + P.G. degree or its equivalent as stipulated in Section 25 of Tamil Nadu Government Servants (Conditions of Service) Act 2016. The results of exam should have been declared on or before the date of Notification.
KNOWLEDGE IN TAMIL Applicants should possess adequate knowledge in Tamil on the date of this Notification.
No.of Posts : 04 (SC) (Shortfall Vacancies)
Pay Scale : Rs.36700-116200/- (Level-17)
Age Limit (as on 01.07.2019): SCs/ SC(A)s,Minimum Age (Should have completed):18 years ,Maximum Age: No Maximum Age limit
Examination will be held in the following 3 Centres:
1. Chennai -0100
2. Madurai- 1000
3. Coimbatore- 0200
Registration Fee: Rs.150
Note Applicants who have already registered in One-Time Registration system paying Rs.50/- before 01.03.2017 and those who have registered for One-Time Registration on or after 01.03.2017 by paying Rs.150/- are exempted from paying the registration fee for this recruitment.
Selection Procedure: Selection will be made in two successive stages i.e., (i) Written Examination and (ii) Oral Test in the form of an interview. Final selection will be made on the basis of total marks obtained by the candidates at the Written Examination and Oral Test taken together. Appearance in both the papers of the Written Examination and Oral Test is compulsory. A candidate who has not appeared in any one of the papers in Written Examination or Oral Test will not be considered for selection, even if he/she secures qualifying marks in the Written Examination or Oral Test.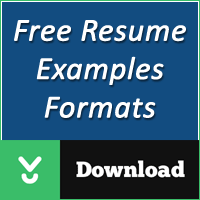 Candidate Profile
Education : MSc
Looking for M.Sc graduates profile.