No. of Posts : 02 (1 in Mumbai and 1 in Hyderabad Campus)
Qualification : Good academic record with at least 55% of the marks or an equivalent grade of B in the 7 point scale with letter grades O, A, B, C, D, E and F at the Masters Degree (or equivalent) level in Management / Psychology / Social Sciences or an equivalent degree from an accredited foreign university. A relaxation of 5% will be provided from 55% to 50% of the marks at the Masters level for the SC/ST/differently-abled category candidates, and to the Ph.D. Degree holders who have passed their Masters Degree prior to 19th September 1991. Besides fulfilling the above qualifications, the candidate must have cleared the National Eligibility Test (NET) conducted by the UGC, CSIR or similar test accredited by the UGC like SLET/SET. Candidates, who are, or have been awarded a Ph.D. Degree in accordance with the University Grants Commission (Minimum Standards and Procedure for Award of Ph.D. Degree) Regulations, 2009, shall be exempted from the requirement of the minimum eligibility condition of NET/SLET/SET for recruitment and appointment of Assistant Professor or equivalent positions in Universities.
The preference will be given to the candidates :
i) Having Ph. D. in Management / Psychology / Social Sciences and active engagement in research with strong publications record.
(ii) Exposure to Organization Development and Change management activities in organizations
(iii) Experience in organising and conducting Management Development Programmes
(iv) Experience in partnering with industry and other professional bodies for research funding and grants.
Remunerations of teaching positions will be as per 6 CPC (UGC norms).
Application Fee : The application fee of Rs. 1000/- be paid on-line. The SC/ST/PWD candidates will be waived from the application fee if they attach the required certificate to the online application form. The application will be valid only on receipt of the application fee for those who are required to pay. Fees once paid shall not be refunded under any circumstances.
Interview : The shortlisted candidates will be communicated by an e-mail and mobile phone to appear for the presentation and interview to be conducted at TISS, Mumbai.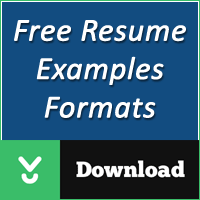 Candidate Profile
MA, M Phil / Ph.D, MSc(Psychology)
Looking for M.A. , M.Phil , M.Sc graduates profile.