Technician (Diploma Engineers)
No. of Posts : 5
Stipend : Rs. 10,000/-
Field : Electronics & Telecommunication
Qualification : 1. Full time Regular Four Years Graduation in Engineering / Technology / Full Time Regular Three Years Diploma in Engineering / Technology (from Colleges approved by AICTE) with aggregate 60% marks in stream / branch of Electronics & Telecommunication or Telecommunication or Computer Science & Engineering or Information Technology or Electrical Engineering or Electronics Engineering or any other combination of Engineering branches where Electronics is one of the main branches, like Electronics & Instrumentation OR Passed Sections A and B of Institution Examinations of the Institute of Engineering (India) in above-mentioned relevant branches of engineering OR Passed Graduate Membership Examination of the Institution of Electronics and Telecommunication Engineers (India) in above mentioned relevant branches of engineering. 2. No Engineering Graduate or Diploma Holder who has undergone / possessing training or job / work experience for a period of one year or more after the attainment of any of these qualifications mentioned at Pam No.1 shall be eligible for being engaged as an apprentice under the Act. 3. Candidates who have completed three years post their Graduation/ Diploma will not be considered for Apprenticeship.
Age Limit : 18-27 years (relaxation for SC/ST/OBC to be as per the Presidential/Govenunental Directives) as on Is October 2018.
Locations : Apprentice Engagement will be strictly for a period of one year in various locations of Kolkata, Secunderabad/ Hyderabadand its territories, Delhi, Mumbai or any other location on Pan India Basis.
Note : Candidates who have already completed their apprenticeship or terminated their apprenticeship mid-way or pursuing their apprenticeship with other organizations are not eligible.
Selection Process : Selection will be purely through Interview, out of the shortlisted candidates.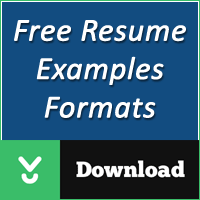 Candidate Profile
Diploma, BE/B.Tech
Looking for B.E. / B.Tech , Diploma graduates profile.