€Analysing of various factors concerning the daily construction works and daily supervision of works to ensure that works are done as per company quality and safety standards and as per schedule.
€To ensure timely submission of drawings and material, follow up approval, placing orders etc.
€ Coordination with MEP vendors and consultants for work progress and design.
€To daily tour the site and ensure proper utilization of manpower and equipment and those construction activities and ensure that works being performed to the applicable specification and regulations.
€Monitor the performance of all project components and authorize corrective action where necessary.
€ Ensure that the selected sub-contractors are aware of and committed to their responsibilities with regards to Quality and Specification compliance.
€ Prepare and review daily, weekly and monthly reports.
€ To keep updated the contract files during the project duration and documentation and correspondences are filed and they are readily available at short notice.
€Prepare and review and follow up status of works inspection requests.
€Planning and Scheduling of the Project
€Coordination of MEP contractors and consultants.
€Verification of measurements of the contractors & certification of interim bills
€Execution and monitoring of civil, interior fit-out works.
€ Co-ordinate & correspondence with Contractor, Sub-Contractor, Architects, Consultants Security, etc.
€Ensure all operations are undertaken in a safe manner in accordance with project/company H&S policy.
€Liaises with any consultants, sub-contractors, supervisors, planners, quantity surveyors, and the general workforce involved in the project.
€Supervision and co-ordination of multiple contractors.
€To keep record & prepare statement of material consumed, joint measurement with Agency & reporting same authority.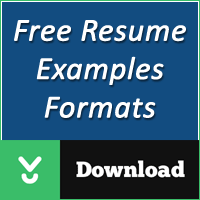 Qualities Needed for This Jobs
Project Management, Pmp, Project Execution, Project Planning, Projects, Mep, Material Management, Material Planning
Candidate Profile
One Of The Pre-engineering Structure And Solar Infrastructure Company And Epc Solution In Solar Power, Fabricated Solar, Control Rooms, Telecom, High Rise Steel Structure Etc. €industry Experience Needed €must Have Expertise In Prefab,peb,solar Str
Looking for B.e/b.tech,diploma graduates profile.