Skills (Mandatory)
5-12 years€™ experience in the Healthcare Payer space i.e. Health Insurance in the US market

Ability to understand the Problem statement and strong analytical skills for identifying the possible solution

Awareness of key Payer industry trends & a perspective on each of these

Convert business problem/need to proposed solution architectures and provide independent sales support

Experience working with development teams to ensure successful delivery of solutions

Strong verbal and written communication skills

Ability to build professional relationships, a spirit of co-operation, and a flexible approach to work are required.

Skills / Experience (desired)
Technical / techno-functional experience will be an added advantage.

Role
Should be able to Single handedly drive & own the requirements process €" for both client facing & internal solution projects

Should be able to Single handedly drive & own sales oriented conversations from a domain standpoint

Contribute to solution enhancements of existing Payer solutions for success in the marketplace

Traveling to client locations, sales meetings or conferences to present solutions & value proposition

Proactively tracking the developments in healthcare IT, including trends, standards,technologies and workflows

Interacting with client teams to conceptualize, develop and implement Healthcare Payer software projects and solutions

Developing business case, use cases, requirement documents, system specification as well as Agile requirements artifacts for Healthcare Payer Applications.

Working with software engineering and quality assurance team to translate requirements into working solution.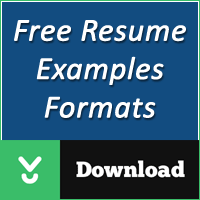 Qualities Needed for This Jobs
Sales Consulting, Healthcare Consulting, Sales Support, Health Insurance, Us Market, Written Communication, Strong Analytical Skills, Communication Skills, Presales, Pre-sales, Bid Management, Proposal Management, Rfp, Techno Functional, Client Servicing,
Candidate Profile
5-12 Years Of Experience In Healthcare Domain With A Majority In The Payer /health Insurance Space
Looking for Bca,b.e/b.tech,mba,m.e/m.tech/ms graduates profile.