No. of Posts : A total of 12000 volunteers shall be deployed in the country. Two volunteers per block in 623 kendras will be deployed. However, as per the approval of MYA&S, one volunteer for every two wards will be deployed in Delhi. In Telangana, one NYV per two Mandals will be deployed. Further, 3 volunteers each in all new districts without kendras will also be deployed. Further, two volunteers for computer / documentation work are also deployed at each Kendra level.
Qualification : Minimum class 10th pass
Monthly Honorarium :
a) Each volunteer will be paid a monthly honorarium of Rs. 5000/- after successful completion of monthly target, online reporting/ feedback and receipt of online attendance. The monthly honorarium of each volunteer will be credited to the concerned volunteers bank account( SB account linked with his/her Aadhar number) by e- banking / PFMS / DBT only.
Age Limit : Minimum 18 years and below 29 years as on 1st April 2018.
Candidates shallApplyOnlineon or before3rd March, 2019.
Eligibility Criteria
a) Education qualification:-Minimum class 10th pass
b) Age:-Minimum 18 years and below 29years as on 1stApril 2018.
c)Preference in selection maybe given to the following :-
d)Candidates having higher educational qualification, meritand basic knowledge of computer application.
e)Preferably , Candidates having the smartmobile phone and basic knowledge of operating different Apps pertaining to e-banking /Dgidhan, social media etc.
f)Members of NYKS affiliated youth clubs.
g)Students who have enrolled themselves as a regular students are not eligible for deployment under the scheme, keeping in view of the nature of their fulltime assignment.
h)Participation of weaker sections such as SC/ST community will be encouraged and 50:50 gender ratioshould be maintained to the extent possible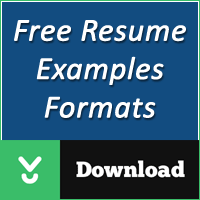 Candidate Profile
Education : 10th Pass (SSC)
Looking for 10th graduates profile.