Walkin and walkout with an offer letter @ IGNITES
"Greetings from IGNITES Human Capital Services"
WE HAVE AN EXCELLENT OPENING FOR YOU FROM TOP BPO'S IN BANGALORE.
Walk -in to " igNITES Human Capital Services " to avail these opportunities
Are you a Fresher with Good Communication Skills in English/Hindi and Looking out for an Opportunity to Join a Call Center / BPO day/UK/us shift in a day shift.
Then here's an Chance to All you Guys !
Join the TOP BPO's in Bangalore.
Walkin to our Office & Walk out with an Offer letter For Sure.
Available Positions:-
Customer Support &
Technical Support
Available Process:-
Voice Support
Available Shift Timings:-
UK
Australian
US &
Day shift sal 2.5L-4.5L
Interview Rounds:-
HR
Operations
Note:- All these rounds are held @ our office.
Salary:-
Starts with 2.5 L/A to 4.5L/A based on experience
Do Carry:-
5 Copies of Resume
1 Passport photograph
Contact:Rakesh 7849020010
Email : nandith@ignites.in
NOTE:- PLEASE schedule your interviews with the HR's before walkin-in for interviews.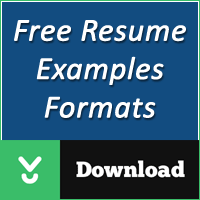 Qualities Needed for This Jobs
It Helpdesk, Call Center Representative, Customer Care Executive, Inbound, International Call Center, Call Center, Bpo International Voice Process, It Helpdesk, Technical Helpdesk, It Coordinator, Helpdesk, Service Desk Support, Helpdesk Executive, Technical Supp
Candidate Profile
We Have Excellent Openings In €œmnc€™s International Bpo€for Fresher€™s/experienced(with Excellent Communication Skills In English&hindi Or Sales Experienced).those Who Are Looking For Bpo, Day/uk/us Shift Contact Rakesh 7849020010
Looking for Any Graduate / Post Graduate graduates profile.