Visiting Faculty/ Guest Faculty Job vacancies in University of Delhi - Faculty of Management Studies
Faculty of Management Studies, University of Delhi invites applications for the positions of Visiting Faculty/Guest Faculty to teach the specific courses in the following areas for the Second Semester (November 2018 to March 2019).
1. Information Technology & Systems : Management Information System, Strategic Management of IT, Business Intelligence, Delivering Information Services, Business Analytics, Management of Software Projects.
2. General Management : Legal Environment of Business, Business Ethics and Corporate Governance, International Business Environment, Managing Multinationals.
3. Health Care : Hospital Planning, Health Care Operations Strategy, Epidemiology & PublicHealth.
4. Marketing : Marketing Research, Retailing Management, Internet Marketing, Analytical Marketing.
5. Finance : Portfolio Management, Strategic Financial Management.
6. Operations : Modeling in Supply Chain management, Operations Strategy, Operations Management for Executives, Quantitative Analysis for Risk & Uncertainty.
7. Entrepreneurship : Financing the Entrepreneurial Business
Qualification :
1. First Class Masters Degree in Business Management/ Administration / in a relevant management related discipline or first class in two year full time PGDM declared equivalent by AIU/ accredited by the AICTE/UGC OR
2. First Class graduate and professionally qualified Chartered Accountant/ Cost Accountant/ Company Secretary of the concerned statutory bodies.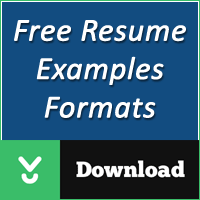 Candidate Profile
CA, ICWA, MBA/PGDM
Looking for MBA / PGDM / MBM , CA , ICWA graduates profile.