India€™s Leading Executive Search & Recruitment Agency, Origin Consultants Pvt Ltd, has been retained by A Rs 2000 Cr Leader in the Agro-Chemicals & Crop Protection Chemicals Industry to identify a Chief Financial Officer (CFO) to be based at the Corporate Office in Mumbai to manage the Finance, Credit, Risk, Treasury, Analysis, Financial Strategy, Investor Management and Subsidiary Management Functions.
.
The Organization is a Public Limited Company listed on BSE & NSE with a Turnover of nearly Rs.2000 Crores. The Company founded in 1987 and since then pursued an unstinted path of growth despite national and international competition. The company exports agrochemicals, pesticides and crop protection chemicals to Fortune 500 customers from North & South America, East and West Europe, Far East Asia, Middle East and others. The Company is globally recognized and respected because of its honest commitment to €œUnequalled Quality and Service€. The Company is growing inorganically and organically with acquisitions of Companies and brands across the Globe, internal growth of volumes, moving up the value chain, diversification and extension of the business. With a 30% YOY growth, the firm is ambitious about its future growth plan €" this role is crucial to help maintain this momentum.
.
Job Description:
The position of the CFO, based at Mumbai and reporting to the CEO / Managing Director, is envisaged for a broader role which may not be limited to the responsibilities listed below:

Provide strategic leadership to the overall finance function at the company ensuring that the function is properly organized, staffed, developed, motivated, and compensated
The CFO will also overlook all aspects of finance including treasury, risk, credit, subsidiaries management, investor management, operational management, financial reporting and analysis.
Since the Company is a listed company, compliance and Subsidiary accounting will take center stage.
Comply with all reporting, accounting and audit requirements imposed by the capital markets or regulatory bodies of capital markets in which the securities of the firm are traded or are about to be traded or otherwise listed.
Being part of the Executive Leadership team, the role would report to the CEO and be answerable to the investors.
Develop and manage all financial control and processes, in line with the business strategy, plans and processes, while ensuring adequate financial controls, discipline, and statutory compliance.
Supervise the 18-member finance department & directly assist the Managing Director (MD) on all strategic and tactical matters related to Finance and the Securing of funds
Advise on Fund Raising through various means and ensure effective management and availability of funds and timely closing and reporting to the management
Advice the MD and the Board on strategic issues, corporate planning and provide inputs towards major / critical business decisions in terms of financial viability, current financial position and covenants restricting future strategic decisions
Direct and review project costing and ensure complete controllership and profitability analyses of projects.
Transform the organization to make it a robust & professional company with a competitive edge having very well-defined norms of corporate governance.
Proactively monitor changes in government regulations and policies, industry, and economy affecting the company€™s finance practices, assess the implications and develop / modify procedures and controls to ably respond to the situation.
Maximize shareholder value through financial restructuring of the company & benchmarking financial metrics with global competitors
Review procedures relating to the preparation of the company€™s plans / budgets / forecasts and controls pertaining to key finance activities, monitor adherence to the relevant processes, policies and take timely action in case of deviations.
Establish and evaluate internal controls and direct deploy of Delegation of Authority (DoA) in all transactions and monitor adherence to the internal control guidelines and DoA through suitable tracking mechanisms and report deviations to top management.
Identify areas of improvements in all operations of the company and Set systems and processes to control and manage the financial and commercial operations through appropriate financial management and reporting systems, controls, procedures and processes
Ensure development of effective taxation strategies and plans, implement and monitor their effectiveness to minimize the tax burden
Provide leadership and coordination in budgeting, MIS, finalization of accounts, project finance, working capital management efforts of the company
.

Desired Candidate Profile:

CA with 15 to 20 years of experience in the Agrochemicals / Exports Houses / Crop protection Companies / Pharmaceuticals / Manufacturing Sector
Ideally, this candidate has managed subsidiaries or worked extensively with an MNC or a listed company.
Since a major part of this role will be strategic €" exposure to fund raising, financial restructuring, strategic planning and identifying M&A activities is absolutely mandatory.
Experience in managing specialist financial functions at a strategic level, management accounting, taxation, resourcing and budget planning and financial systems development
Experience of corporate structures, corporate law, financial regulation and financial governance
Proven strategic and conceptual capabilities that can be applied to the development and improvement of financial management and control across manufacturing & corporate operations, both domestic and international
Highly developed commercial acumen, including the financial management skills to monitor the finances of the company€™s commercial operations, and the ability to assess the risk / return profile of the business investments
Thorough understanding & exposure to plant accounts, project finance, R&D finances, taxation, costing structures & pricing criteria
A pro-active, energetic and motivating leader who can analyze and advise on financial outcomes independent of pressures
Advanced computer skills. Exposed to an ERP environment
.
If interested, please contact:

Nita Thaker, Director Executive Search & Human Capital Advisory
ORIGIN CONSULTANTS PVT LTD
Tel: +91.22.28261800
Email: careers @ originconsultants.com
.
.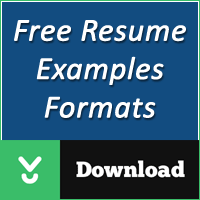 Qualities Needed for This Jobs
Cfo, Chief Financial Officer
Candidate Profile
A Rs 2000 Cr Leader In The Agro-chemicals & Crop Protection Chemicals Industry Seeks A Chief Financial Officer (cfo) To Manage The Finance, Credit, Risk, Treasury, Analysis, Financial Strategy, Investor Management And Subsidiary Management Functions.
Looking for Ca graduates profile.