Greetings from Tanvee Jobs Pvt Ltd..!

Happy to inform you that we have job opening for €œBusiness Development Executive€.
Kindly have a quick look at our requirement below:
Job Title: Business Development Executive
Job Location: Electronic City, Bangalore
Roles & Responsibilities:
€Client acquisition for permanent staffing / Contract Positions
€Client Management ( From requirements to proper payments)
€Responsible in making the revenue generation acquiring new business.
€Proper coordination with the recruitment teams and relationship managers to generate quality results.
€Build and maintain rapport with the New & Existing clients,
€Accountable for all client proposals, contracts, and any further documentation.
€Bring new business to the organization,
€Responsible for the entire recruitment process clients.
Desired Skills:
€Minimum 1-2 years of experience in Business Development
€Outstanding oral and written communication skills are a priority
€Willingness to learn, grow and work hard
€Good Analytical and interpersonal skills
If this intrigues you, kindly share your updated resume along with the best time to contact you.
Since we are expanding and hiring professionals who are willing to grow and are ready to take responsibilities, it would be highly appreciated if you could share this opportunity with the interested professionals in your network.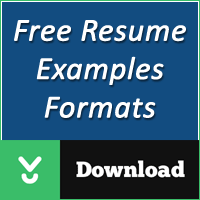 Qualities Needed for This Jobs
Bde, Business Development, Client Acquisition, Client Servicing, Client Handling, Communication, Account Manager
Candidate Profile
Looking For Business Development Executiv
Looking for Any Graduate / Post Graduate graduates profile.